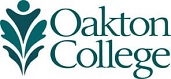 Oakton's Irving selected NJCAA Region IV Player of the Week
(Feb. 19, 2019) Oakton Community College sophomore guard Jordan Irving (Morton Grove, Maine East High School) was selected National Junior College Athletic Association (NJCAA) Region IV Division II player of the week for District 4.
Irving helped the Owls to a 3-0 record last week, averaging 30.7 points, 5.7 rebounds, 5 assists and 2.3 steals per game during that span. He shot 58.9 percent from the field, including 65 percent from beyond the three-point arc.
"Jordan has been on a tear since his return," says head men's basketball coach Mick Reuter. "He can score in various ways, and his return has corresponded with a winning streak. Having him in the lineup takes pressure off other players and allows some to return to roles that better fit their skills."
In 20 games this season, Irving has averaged 23.5 points and 5.8 rebounds per game. He has shot 54.5 percent from the field and 50 percent from three-point territory.
The guard was also selected the NJCAA Region IV Division II District 4 Men's Basketball Player of the Week for Nov. 25-Dec. 1.
Last year, Irving was named to the All-Region IV Second Team after leading the Owls in scoring with 16.9 points per game and averaging 2.7 assists, 4.2 rebounds and 1.7 steals per game in 2017-18.