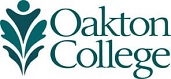 Oakton baseball aims to "defend the nest" in 2019
(March 8, 2019) The Oakton Community College baseball team is ready to "defend the nest" in 2019 after securing its first national championship by dramatically dethroning powerhouse Tyler Junior College in the 2018 National Junior College Athletic Association (NJCAA) Division III World Series. Last season, the Owls recorded a 44-17 shattering numerous school records in the process.
Now head coach Bill Fratto knows his 14th season will be like any other in his tenure at Oakton, where he boasts a career mark of 472-256 (a .648 winning percentage).
"I'm always optimistic, and the goal is to always win the World Series every year," he explains. "Now that we're on top (Oakton was ranked No. 1 in the NJCAA preseason poll released in January), we have to defend what we've earned. Teams will be gunning for us on a daily basis, and we'll have to answer the call by being ready for anything that comes our way."
Fratto has numerous returning weapons at his disposal for a title defense
Oakton will return a key cog in the form of first baseman "Dangerous" Dan Sullivan (Palatine, Saint Viator High School), who led the Owls last season in almost every key offensive category including homers (13), batting average (.399), RBI (71), hits (81) and slugging percentage (.719). Outfielder Marco Romero (Santiago de Leon de Caracas, Caracas Venezuela) returns after leading the team in at bats (204) and stolen bases (26) while also contributing with 40 RBI and a .358 batting average. Outfielder Trevor Heinlein (Chicago, Saint Patrick High School) will be a key contributor as well after batting .318, driving in 29 runs and compiling a .506 slugging percentage to go along with 11 stolen bases. Jeff Mustari (Des Plaines, Maine West High School), a utility player last season, will move into a starting infielder role.
Sophomore right-hander Luis Savigne, a Florida native, is ready to fill the role as the ace of the pitching staff after recording a 7-2 record and 4.22 ERA. Joe Sullivan (Mundelein, Mundelein High School), a relief pitcher in 2018, is expected to step into the starting rotation this year. Shoring up the pitching staff will be newcomers Joe Gabel (Park Ridge, Maine South High School) and Nathan Pardini (Arlington Heights, Rolling Meadows High School).
A key newcomer expected to make immediate contributions is shortstop Manny Camos, a Chicago resident originally from El Salvador.
"He's the real deal," Fratto says. "He's a solid player and will be on the radar for many MLB teams."
The Owls' roster is also bolstered by two key transfers from Heartland College this season, outfielder A.J. Rouse (Broadview, Nazareth Academy) and infielder Ben Collazo (Morton Grove, Lakeview High School).
"Last year we learned how important chemistry is for a team to be successful, and the challenge this year is to recreate that chemistry," Fratto explains. "On paper, this year's team is even better than last year's national championship team. Nothing is handed to us, and we'll just have to make the climb one step at a time in order to repeat."
The Owls open the season March 15-20, playing nine games in Florida during the team's annual spring trip. Oakton hosts its first game of the season 1 p.m. Saturday, March 23, when Illinois Skyway Collegiate Conference rival Moraine Valley Community College comes to Des Plaines.