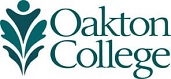 Des Plaines resident named Oakton women's student-athlete of the month for second time
(March 29, 2019) Oakton Community College sophomore guard Liz Stangel (Des Plaines, Willows Academy) has been selected the college's woman student-athlete of the month for March. The student-athlete of the month is presented nine months during the year to one male and one woman student-athlete displaying excellence in the areas of academics, athletics and campus involvement or service.
The Owls' co-captain led the team with 388 rebounds (14.9 rebounds per game), good for second in the nation. With her 388 boards for the 2018-19 campaign, Stangel now holds the school's single-season record for rebounding, eclipsing the previous record of 280 set by Agata Wojciechowska in the 2006-07 season.
"I never go into a season expecting awards," Stangel says. "However, it's reassuring to know that my efforts are appreciated. I just made it a goal to rebound as well as possible in each game and I was determined to get every loose ball that came my way."
Stangel's rock steady play also included averaging 14 points, 2.2 steals and 2.2 assists per game this past season. Her hardwood accomplishments were recognized with postseason honors as she was named to the National Junior College Athletic Association (NJCAA) Region IV Division II (District D) All-Region First Team as well as the Illinois Skyway Collegiate Conference (ISCC) All-Conference Second Team.
Her career goal is to become a nurse. At Oakton, Stangel is working toward earning her associate degree by completing her general education requirements. During the fall 2018 semester, she earned a 4.0 GPA after transferring from Hope College, where she had a 3.32 GPA.
Now that the basketball season has concluded, Stangel, who also played soccer at Oakton, is sharing her passion for athletics at her alma mater where she graduated in 2017. She is serving as the head junior varsity coach and assistant varsity coach for the soccer teams.
"I love coaching," Stangel explains. "I enjoy being about being around sports. Oakton opened a lot of doors for me so I wanted to give back. To return to my high school is surreal. I'm giving the athletes the tools they need to succeed athletically and academically. Also, it's been fun working with my sister Kathryn who is a goalie on the varsity team."
Stangel was also selected as the college's student-athlete of the month in December 2018. She was a standout goalie for the Oakton Owls women's soccer team with a 0.98 goals against average and 56 saves.
Her success is no surprise to her coaches.
"Liz is very deserving of this acknowledgement for a second time," says Melissa Pearson, women's head basketball coach. "She is a tremendous role model and works harder in the classroom and on the court than any player I've ever coached. I'm extremely proud of her and all her accomplishments."