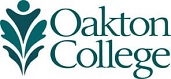 Oakton baseball slugs way to 11-2 victory in opening round of College World Series
Oakton Owls 2019 NJCAA Division III Baseball World Series Central
May 25-29/30
Pioneer Park
Greeneville, Tennessee

Download/Post as Your Status on Facebook
Download/Post as Your Status on Instagram
Bracket | NJCAA TV | NJCAA Div. III World Series | Team Capsules | Facebook
Saturday, May 25: Oakton 11, Herkimer 2 (7 innings)
Sunday, May 26: Oakton vs [No. 8 Rhode Island or No. 1. Rowan College], 7 p.m. ET
---
(May 25, 2019) "Dangerous" Dan Sullivan (Palatine, Saint Viator High School) set the tone for the defending national champion Oakton Community College baseball team (37-20) by belting a two-run home run in the first inning, lifting the Owls to an 11-2 victory over Herkimer Community College in its opening round game of the National Junior College Athletic Association (NJCAA) Division III World Series at Pioneer Park in Greeneville, Tennessee.
Sullivan finished the game 3-for-3 with five RBI. He also blasted a three-run homer in the fifth inning, helping put the Owls ahead 9-1. On offense, the Owls had 11 hits and three stolen bases.
Ace pitcher Luis Savigne (Miami, Brito Miami Private School) picked up the win for Oakton. Savigne struck out eight batters, gave up five hits and surrendered two earned runs through six innings.
The No. 5 Owls next play at 6 p.m. (CDT) Sunday, May 26, against either No. 8 Rhode Island or No. 1. Rowan College, in the double-elimination tournament.