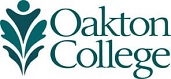 Owls on brink after dropping 12-7 decision in second round of NJCAA World Series
Oakton Owls 2019 NJCAA Division III Baseball World Series Central
May 25-29/30
Pioneer Park
Greeneville, Tennessee

Download/Post as Your Status on Facebook
Download/Post as Your Status on Instagram
Bracket | NJCAA TV | NJCAA Div. III World Series | Team Capsules | Facebook
Saturday, May 25: Oakton 11, Herkimer 2 (7 innings)
Sunday, May 26: Oakton 7, Rowan College 12
Monday, May 27: Oakton vs Century College, 3 p.m. (CDT)
---
(May 26, 2019) The defending national champion Oakton Community College baseball team (37-21) and No. 1 Rowan College (41-9) combined to light up the scoreboard for 19 runs, but it was the Roadrunners who came out on top 12-7 in the second round of the National Junior College Athletic Association (NJCAA) Division III World Series at Pioneer Park in Greeneville, Tennessee. 
With the loss, No. 5 Oakton needs to stay alive by defeating No. 6 Century College (37-11) in the double-elimination tournament. That do-or-die game for the Owls is scheduled at 3 p.m. (CDT) Monday, May 27.   
Offensively, the Owls went 1-for-7 (.143) with runners in scoring position, while the Roadrunners were 7-for-16 (.438).  
Sophomore outfielder Andrew Rouse (Broadview, Nazareth Academy) was 3-for-5 with two RBI and two runs scored. His 420-foot bomb to dead-center put the Owls within striking distance at 7-6 in the fifth inning. However, the Roadrunners scored four times in the bottom of the sixth to put the game out of reach.  
Oakton's Jusuf Zvizdic (Niles, Maine East High School) went 2-for-4 with two homers and two RBI. 
Starting pitcher Zach Rabe (Des Plaines, Cochrane High School, Canada) went 5 2/3 innings, allowing eight earned runs while fanning two batters for Oakton.