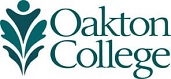 Oakton Eliminated from World Series after Comeback Falls Short
Oakton Owls 2019 NJCAA Division III Baseball World Series Central
May 25-29/30
Pioneer Park
Greeneville, Tennessee

Download/Post as Your Status on Facebook
Download/Post as Your Status on Instagram
Bracket | NJCAA TV | NJCAA Div. III World Series | Team Capsules | Facebook
Saturday, May 25: Oakton 11, Herkimer 2 (7 innings)
Sunday, May 26: Oakton 7, Rowan 12
Monday, May 27: Oakton 10, Century 15
---
(May 27, 2019) Oakton Community College's bid to repeat as national champion came up short, as the Owls (37-22) fell to Century College 15-10 in an elimination game in the National Junior College Athletic Association (NJCAA) Division III World Series in Greeneville, Tennessee. 
Down by five runs after two innings, Oakton battled back to an 11-10 deficit after seven innings. However, the No. 6 Wood Ducks (38-11) scored four times in the top of the eighth to snuff out the Owls' comeback plans. 
Outfielder Trevor Heinlein (Chicago, Saint Patrick High School) led Oakton with four RBI in a 3-for-6 day at the plate. Shortstop Manny Campos, a Chicago resident originally from El Salvador, went 1-for-4 with two runs scored and two batted in.   
Oakton tallied 11 hits but stranded 10 runners in the four-hour affair, leaving the bases loaded in the fifth inning. 
Starting pitcher Sam Kindle (Des Plaines, Maine West High School) lasted 1 1/3 innings, allowing five earned runs on four hits.