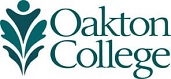 Oakton Launches Year-long 50th Anniversary Celebration on June 25
(June 3, 2019) The public is invited to participate in the Founders Day opening ceremony and reception to begin Oakton Community College's year-long 50th anniversary celebration, starting 5 p.m. Tuesday, June 25, in the main lobby of the Des Plaines campus (1600 E. Golf Road, Des Plaines).
In addition to events for employees, students and retirees earlier in the day, the Founders Day celebration will include proclamations by government officials and the opening of "Oakton Celebrates 50 Years (1969-2019)," which will present the history of the college in documents, photos and videos. The exhibition will also showcase the Koehnline Museum's vast array of displays and collections over the years. The public reception runs until 8 p.m., and the exhibition runs through Thursday, Sept. 19.
President Joianne Smith, Ph.D., says, "Since its founding on June 25, 1969, the college has been a vital resource in the community, delivering innovative programs to students, residents and area businesses. Throughout its history, Oakton has helped businesses prosper by preparing a job-ready workforce, inspiring students to reach their potential and providing the community with opportunities for life-long learning."
Those planning on attending the opening ceremony are asked to RSVP at www.eventbrite.com/e/oakton-founders-day-community-registration-registration-6226717279.
Also on June 25, community members are invited to share reflections and messages of congratulations in a video booth located in the Center for Campus Inclusion and Diversity (Room 1543) starting at 6 p.m. A variety of celebratory events are scheduled throughout the year and will be posted to the website, www.oakton.edu/50.
"This anniversary milestone provides an exciting opportunity for the college and community to take pride in our collective past, celebrate the present and aspire to an even more promising future," says Katherine Sawyer, chief advancement officer. "There will be lectures, performances and activities throughout the year. We welcome all residents to visit Oakton's campuses as we affirm and strengthen the role of the community's college in serving our district for many years to come."
Founded in 1969, Oakton opened its doors to 832 students in fall 1970. The original "campus" consisted of four factory buildings in Morton Grove. Today, in addition to campuses in Des Plaines and Skokie (7701 N. Lincoln Ave.), Oakton offers courses and programs at more than 200 off-site locations throughout the community. Extensive distance-learning options include more than 90 online courses annually.
Oakton was named one of the top 50 best value colleges in the nation in 2019, according to valuecolleges.com, based on cost, return on investment, reputation and availability of online programs.
Students can earn an associate degree choosing from 80 areas of study ranging from health careers, science and technology to business and liberal arts. Whether transferring to a four-year institution or starting a career, convenient courses help students expand their options and prepare for a better future.
Accredited by the Higher Learning Commission of the North Central Association, Oakton is recognized by the Illinois Community College Board and a member of the American Association of Community Colleges, as well as numerous professional organizations.
For more information regarding Oakton's 50th anniversary, email 50andforward@oakton.edu or visit www.oakton.edu/50.