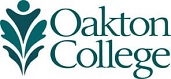 Oakton Student Receives Gandhi/King Peace Essay Scholarship
(June 21, 2019) Oakton Community College student Joshua Rodriguez (Skokie, Niles North High School) was named the Illinois Community College Trustees Association's recipient of the 2019 Gandhi/King Peace Scholarship at the organization's June 7 banquet in Itasca.
The Gandhi/King Peace Scholarship, endowed by Oakton Trustee Emeritus Jody Wadhwa and the Oakton Community College Educational Foundation, provides a one-time $1,000 stipend to the Illinois community college student who best articulates the peaceful messages of Mahatma Gandhi and Martin Luther King Jr.
Students were provided with a writing prompt that required them to outline a plan to educate the members of their college community about the scope of the problem and the elements and rationale for a nonviolent response. In the description of their plan, contestants were expected to draw on the lives and writings of Gandhi and King. Entries were judged on the basis of the following criteria: demonstrated understanding of the significance of the work of Gandhi and King; content, strength and persuasiveness of argument; personal goals and involvement in peacebuilding efforts; writing style, clarity of expression and proper use of grammar and punctuation.
Rodriguez's essay focused how he effectively spearheaded an initiative to raise student wages at Oakton.
In his essay, Rodriguez writes: "Using the teachings of Gandhi and Martin Luther King Jr., I began implementing a nonviolent response to raise awareness of the issue; inform the students, administration, and board of trustees about this concern; and work with all groups to enable a harmonious outcome that would serve every party involved. I worked hard to ensure this did not become an 'us versus them' battle; one of the toughest challenges to overcome."
Rodriguez graduated from Oakton in May 2019 with an associate in engineering science degree and has set his sights on earning a degree in nuclear engineering from the University of Illinois at Urbana-Champaign.