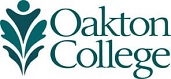 NSF Grant Provides STEM Scholarships for 12 High School Students to Attend Oakton
(Aug. 5, 2019) Twelve talented area high school students will have their tuition paid to attend Oakton Community College full time this fall to study science, technology, engineering and mathematics (STEM) thanks to a grant from the National Science Foundation (NSF), a federal agency whose mission includes support for fields of fundamental science and engineering.
As part of a five-year grant, the scholarship program has awarded $27,500 this year for Adrian Asensio-Arkin (Evanston Township High School); Wintana Zwede (Maine East High School); Jessica Brito, Jesus Hernandez, Ivan Martinez-Sosa, Abdul Raufi and Ivan Sanchez (Maine West High School); Abdullah Fouad, Tam Tran Thanh Nguyen and Anastasia Oviedo (Niles North High School); Shuhdad Al-Mashhadani (Niles West High School) and Samantha Chowanec (South Elgin High School) to attend Oakton starting in August.
The grant is intended for academically talented students with demonstrated financial need. Underrepresented groups in STEM, including students of color, female and LGBTQIA students are also encouraged to apply.
"We are very excited about receiving the first year of the grant because it's designed to remove some of the barriers that students encounter in challenging STEM coursework through a holistic program of supportive services and STEM engagement," Suzanne Ziegenhorn, Oakton associate professor of biology and program principal investigator, says.
Grants were also awarded on the following criteria: committing to pursuing a degree or career in STEM; attending Oakton as a full-time student for the fall 2019 semester; completing the FAFSA and demonstration of financial need; documenting U.S. citizenship, permanent residency or admitted refugee; and having a minimum GPA of 2.8 for high school or college.
The five-year grant, totaling $676,512, will provide approximately 50 scholarships for full-time students interested in STEM fields to attend Oakton. In addition, it will provide students with a faculty mentor, research experiences, advising support and the opportunity to join other STEM scholars in community activities. Applications for 2020 will be available in February.
Students interested in pursuing STEM opportunities at Oakton can enroll in a variety of STEM courses, participate in an internship or explore STEM opportunities at four-year institutions.
Grants are just one way students can receive financial aid to attend Oakton. Currently for the 2018-19 academic year, Oakton has awarded over $8.6 million to more than 2,300 students.
Other opportunities to help pay for Oakton include scholarships, many of which come from the Oakton Educational Foundation. Due to the generosity of donors, over $866,900 was allocated for student scholarships in 2018-19, aiding over 400 Oakton students.