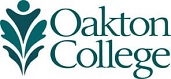 Oakton Owls Men's Basketball Team Asking Freshmen to Step Up
(Nov. 1, 2019) With the Oakton Community College men's basketball team returning only one player from last season, this year's edition of the Oakton Owls will be relying heavily on 11 freshmen.
Sophomore guard Jack Framke (Des Plaines, Maine West High School), who averaged 5.3 points and 3.2 rebounds last season, is the lone returner. Losing leading scorer from last year Jordan Irving (Morton Grove, Maine East High School), who averaged 22.9 points per contest, will be a tough task, but Mick Reuter, who enters his 12th season as head coach, has an ace up his sleeve.
Freshman guard Ali Sabet (Park Ridge, Maine East High School) is ready to take on a lead scoring role for the Owls. Sabet started three years on varsity for Maine East and left his mark by scoring over 1,000 points for the Blue Demons.
"We'll be relying on Ali, a smart and accomplished player who should transition nicely to the collegiate level," says Reuter.
On defense, the Owls will get help from 6-3 freshman forward Chima Nwosu (Chicago, Von Steuben Metropolitan High School).
"I pride myself on my defensive abilities," Nwosu says. "I'll be doing what I can, blocking and rebounding, to make sure we win games."
Other newcomers include Shivam Patel (Des Plaines, Maine West High School), Dalien Sudduth (Skokie, Niles North High School) and Nicolas Hightower (Skokie, Niles North High School).
Reuter admits that having a young team makes it hard to evaluate talent before the season starts: "I'm teaching the players how to be good teammates and focusing on consistency. Our strengths will be our speed and our depth. As the season develops, we're only going to get better."
The Owls open the season at home on Saturday, Nov. 2, when they host the College of DuPage for a noon tip-off.