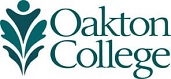 Oakton to host free virtual cannabis dispensary license workshops in July
(June 25, 2020) Illinois cannabis dispensary license applicants and prospective applicants are invited to attend free workshops offered by Oakton Community College — to help them navigate the state's licensing process and move closer to beginning careers in the emerging cannabis industry. Seminars are specifically geared for people looking to apply for the second round of state licenses.
Sessions will be held through the Zoom app during July in an open-forum format, small group settings and one-on-one consultations. Applicants throughout the state can participate via livestream. Overview sessions are open to all, while the one-on-one and small group sessions are for those who qualify as social equity applicants.
Topics include legal and compliance training on state and local regulations including zoning and reporting, cannabis industry best practices, developing a business plan and other services needed to operate a cannabis business. Oakton's medical cannabis program faculty and members of the Cannabis Business Association of Illinois will lead the sessions.
Available workshops in July include:
Dispensary License Overview Session
9 - 10:30 a.m. Saturday, July 18
One-on-One Consulting
6 - 9 p.m. Wednesday, July 22
Small Group Session (Dispensary Law)
11 a.m. - 1 p.m. Thursday, July 23
One-on-One Consulting
11 a.m. - 2 p.m. Saturday, July 25
Dispensary License Overview Session
7 - 8:30 p.m. Tuesday, July 28
Small Group Session (Business Plan)
3:30 - 5:30 p.m. Thursday, July 30
Register at http://oaktoncannabisprograms.eventbrite.com/.
Additional workshops will be held in September, October, November and December. For more information, email cannabisprograms@oakton.edu.
In fall 2019, Oakton launched the Cannabis Dispensary and Patient Care Specialist certificate program, becoming the first community college in the nation to offer a college-credit career certificate focused on the medical cannabis field.
This fall, Oakton will offer a new Cannabis Transportation, Logistics and Supply Chain Management certificate program to meet the growing needs of the cannabis industry. Oakton's 14-credit hour certificate program will prepare transporters to apply state laws and regulations to securely transport and track cannabis.