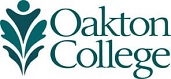 Start Here, Transfer Anywhere! Oakton offers numerous transfer opportunities
(June 22, 2020) If your fall college plans have changed due to the uncertainty of COVID-19, there's no reason to take a break from your education. By enrolling at Oakton, you can begin your education close to home at an affordable cost then transfer to the college of your dreams. With more than 130 academic programs and nearly 30 transfer partnerships, Oakton will keep you moving toward your four-year degree.
Fall classes begin Monday, Aug. 24.
"Our transfer partnerships offer guaranteed transfer credits at colleges and universities across the country," says Brian Bacon, Oakton's transfer coordinator. "Oakton will be with you every step of the way. From online advising and tutoring to our career and transfer coaches, we'll support your success and make sure you get the transfer credits you deserve."
Oakton has partnerships with noted four-year institutions including: Arizona State University, Columbia College Chicago, Elmhurst College, Lake Forest College, Marquette University, Northern Illinois University, Northern Michigan University and Roosevelt University.
Many of Oakton's transfer partnerships include opportunities for robust transfer scholarships as well as personalized advising and guaranteed admission.
Visit Oakton's transfer pages for more information on transfer opportunities.
New students can apply at www.oakton.edu/admission, or contact the Office of Admission at admission@oakton.edu or 847.635.1835 for more information.