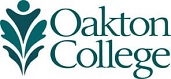 Oakton hosts virtual Distinguished Alumni Awards ceremony Nov. 19
(Nov. 13, 2020) In its storied history, Oakton Community College has taught and awarded degrees to some of the brightest and sharpest minds in the Midwest. Celebrate the accomplishments of four of these graduates at the Distinguished Alumni Awards at 6 p.m., Thursday, Nov. 19.
The virtual event is open to the public and free to attend. The Distinguished Alumni Awards recognize former Oakton students who have excelled professionally and provided inspirational service to their community.
This year's honorees are:
Suzy Hakimian (1987, Northbrook),
Tzvi Montrose (2009, Chicago).
Terri Severin (1976, Arlington Heights), and
Jill Schmidt (1983, Glenview).
Hakimian is a middle school teacher at Solomon Schechter Day School (Northbrook), where she has worked for over 30 years, inspiring students to pursue careers in nursing, medicine and the sciences. At Oakton, Hakimian served as a student trustee and received an award for outstanding service. Her time at the College prepared her to earn a bachelor's degree in education and biology from National Louis University.
Oakton's Emergency Medical Technician program primed Montrose to establish Hatzalah Chicago, a non-profit emergency medical response service made up completely of volunteers. Montrose is active in the community in a number of ways, including through his work with "Hugo's Heroes," a program that teaches area high school students about first aid and CPR.
The foundation of knowledge Schmidt built as an Oakton student prepared her for a successful career as a public relations professional. She is the president of Jill Schmidt Public Relations, representing clients across the globe, including top brands, celebrities, athletes, events and authors. At Oakton, Schmidt was on the college tennis team and involved with the student newspaper, The OCCurrence, serving as the sports editor for two years.
Severin, who earned an associate degree in Applied Science from Oakton, is a writer and advocate for change in airline regulations and disaster response. She is the author of "In the Wake of the Storm: Living Beyond the Tragedy of Flight 4184," an investigation into a 1994 commercial airline disaster that claimed 68 lives, including her sister and young nephew.
To attend the Distinguished Alumni Awards ceremony, register now.