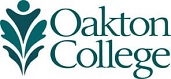 Oakton Announces New Transfer Partnership With National Louis University
Des Plaines, Ill. (March 30, 2021) – Oakton Community College students looking to transfer to a four-year college can explore new opportunities thanks to a new partnership with National Louis University.
Under the new Direct to Success (D2S) Program, Oakton students who complete their associate degree can seamlessly transfer to NLU to work toward earning a bachelor's degree while saving 25% on tuition.
"This bolsters our partnership with National Louis University," says Brian Bacon, Oakton's transitions manager. "Oakton already offers 14 transfer paths to NLU, one of the top in-state transfer destinations for students. Our newest agreement provides another opportunity to support student success to make sure they get the most out of their transfer credits."
To be eligible for D2S, students must meet all graduation requirements for an associate degree at Oakton while achieving a 2.0 GPA and successfully transferring to NLU within one year of graduation from Oakton. Students must complete the NLU bachelor's degree requirements within three years of starting NLU classes to maintain the scholarship.
"We are thrilled to have created this partnership with Oakton," says Rick Yaconis, NLU vice president of enrollment and marketing. "This advanced pathway will enable students to move from an associate degree to a graduate degree in as little as five years. This seamless education journey, coupled with the affordability of the program, will greatly benefit students to launch and enhance their careers in a timely manner."
Oakton has partnerships with other noted four-year institutions, including Arizona State University, Columbia College Chicago, Elmhurst College, Lake Forest College, Marquette University, Northern Illinois University, Northern Michigan University and Roosevelt University.
Many of Oakton's transfer partnerships include opportunities for robust transfer scholarships as well as personalized advising and guaranteed admission.
Visit the transferring page on Oakton's website for more information on transfer opportunities.