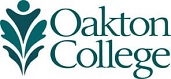 President Joianne Smith's Statement on the Derek Chauvin Trial Verdict
April 21, 2021
Dear Members of the Oakton Community,
The news that former police officer, Derek Chauvin, was found guilty of all charges in the murder of George Floyd is historic and represents an important step toward accountability for those who commit violence against the Black and Brown community - even acts of violence committed by the police. Although this guilty verdict can never undo the tragic loss of George Floyd's life, it provides a measure of hope that meaningful change will take place as a result of this tragedy.
Despite this guilty verdict, the fight for justice remains. Know that Oakton's leadership remains steadfast in our work to become an anti-racist institution and strives to create a more just society for everyone. Systemic racism is real. The pain and trauma from the daily broadcast of trial proceedings, and recent deaths of Daunte Wright, Adam Toledo, and Ma'Khia Bryant, reminds us all of the work that lies ahead. I am committed to intentional investment in ongoing professional development for our faculty and staff, and to revisiting policies and processes across the College that ensure everyone feels welcomed and safe. Also, please know that members of the Oakton Police Department have committed to being active allies in the fight for racial justice and ensuring that everyone feels safe and respected on our campuses. I am hopeful that other police departments are taking similar steps and reflecting on how to regain trust from Black and Brown communities.
Oakton's Center for Campus Inclusion and Diversity will host a community discussion for students to share their feelings and offer support to one another at 4 p.m. on Thursday, April 22. (Information on how to join the virtual discussion has been emailed to students.)
Our Wellness Center is another resource for students who seek a supportive, confidential space.
We will continue to exercise our values of compassion and equity — listening with compassion and seeking to understand as we move forward as a community. We must move forward as a community and be the change that we hope to see in our world as we work together to bend the arc toward justice.
In community,
Joianne L. Smith, Ph.D.
President