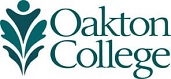 Oakton Honors Student of the Year Eyes Becoming an Academic Author
Skokie resident Justin Mitchell is Oakton's Honors Student of the Year.
Des Plaines, Ill. (June 24, 2021) – Oakton Community College's Honors Program students are shining examples of how community colleges prepare students for academic success. For Justin Mitchell, Honors Student of the Year, his dream of becoming a published academic author is coming to fruition.
For his independent study, Mitchell authored "Jung's Archetypes in the Study of Mythology," bringing together the life of 15-century Swiss mystic Nicholas of Flüe and the gnostic Gospel of Thomas with Carl Jung's psychological theories. Faculty members are working with Mitchell to have his academic paper published in "INQUIRIES Journal," a scholarly publication that focuses on the social sciences, arts and humanities, before the end of the summer.
"Being a published academic author means a great deal to me because it's what I've been working toward my entire college career," Mitchell, a Skokie resident, says. "This paper is important because it applies psychology to religion and mythology, topics I find interesting. Also, my paper demonstrates how psychological balance represents an equilibrium between the two inconsistent halves of a person's psyche, the conscious and the unconscious psyche."
Charles Townsend, associate professor of Philosophy and Humanities, had Mitchell as a student in his Honors World Religion class and guided his independent study. Townsend sees bright things ahead for Mitchell.
"Justin did truly excellent work in my class, including consistently elevating our class conversations, discussing complex concepts and religious scripture passages in ways that engaged his peers," he says. "His works are worthy of publishing."
The Honors Program at Oakton consists of small classes, dedicated faculty and motivated students. Also, the program encourages the exploration of intellectual curiosity through research, seminars and more.
"Justin has distinguished himself, not just as an exceptional student, but as an emerging scholar. He came to the classroom ever-ready to build on his skills of close reading and textual analysis while consistently elevating class conversations," Kristin McCartney, co-coordinator of Oakton's Honors Program and associate professor of Philosophy and Humanities, says. "Building on his already accomplished foundations, we anticipate continued outstanding academic work from Justin in the future."
While Mitchell graduated with an associate degree in May, he plans to transfer to a small liberal arts college, majoring in psychology. His career goal is to be an industrial-organizational psychologist and implement behavioral science principles in the workplace to help people live more meaningful lives.
"The relationships I have formed with professors and students at Oakton have been a necessary catalyst to my academic growth, providing a higher understanding of any subject matter," Mitchell says. "I am excited to continue my education to move toward a better understanding of the human experience in a rapidly changing world."
Visit Honors at Oakton for more information about opportunities available to students through the Honors Program.