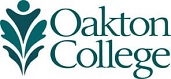 Oakton Student-Athletes and Teams Earn NJCAA Academic Honors
Men's soccer player Michael Ameen is just one of the many Oakton student-athletes recently recognized for their academic achievements.
Des Plaines, Ill. (July 28, 2021) – Oakton Community College athletes flexed their muscles in the classroom and on the field during the past academic year. The National Junior College Athletic Association (NJCAA) honored 10 student-athletes and two teams for their academic accomplishments during the 2020-2021 season.
Those earning a spot on the NJCAA All-Academic First Team earned a 4.0 GPA, student-athletes named to the Second Team earned a GPA between 3.80 and 3.99 and those announced to the Third Team merited a GPA between 3.60 and 3.79.
The majority of the individual academic accolades (six) came from Oakton's baseball team, which competed in the NJCAA Division III World Series this spring. Baseball players earning academic distinctions included:
Jalen Avery (Oswego East High School) (First Team)
Joseph Gabel (Maine South High School) (First Team)
Gabriel McCall (Maine South High School) (Second Team)
August Dupuis (Glenbard South High School) (Third Team)
Jake Greifelt (Oak Park and River Forest High School) (Third Team)
Andrew Smart (Loyola Academy) (Third Team)
Four student-athletes from Oakton's men's soccer team also were named to the NJCAA All-Academic Third Team:
Kenner Garcia (Foreman College and Career Academy)
Tomer Shirazi (Harishonim High School, Israel)
Lucas Youna (Maine East High School)
Michael Ameen (Hoffman Estates High School)
The United Soccer Coaches Association also named Ameen to the Junior College Men's Scholar All-American Team and the National Alliance of Two-Year College Athletic Administrators (NATYCAA) selected him to its 2021 Scholar-Athlete Team. Ameen, a sophomore defender, earned a cumulative 3.73 GPA at Oakton and will transfer to Lincoln College where he will play soccer.
Ameen says his academic success at Oakton stemmed from advice given to him by Steve Brody, head men's soccer coach.
"Coach Brody told me to reach out to my academic advisor as much as needed," Ameen recalls. "My academic advisor helped to ensure that I was on track to be successful in all my classes. Also, I credit all my teachers who made themselves accessible to me if I ever had questions or needed help with course material."
Also, the NJCAA recognized Oakton's baseball and men's golf squads with an Academic Team Award for having a GPA of at least 3.0. During the academic year, men's golf earned a 3.15 GPA while baseball finished with a 3.02 GPA.
"Oakton and our Athletic Department set out to support the academic, athletic and personal development of all student-athletes," says Christine Paciero, senior manager of Athletics. "We are extremely proud when they earn recognition for their academic accomplishments, especially as they faced unique challenges this year. Our warmest congratulations go out to them all for their hard work and resilience."
Visit https://oakton-owls.com/ for athletics news, schedules and scores.