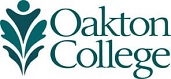 Economic Impact Study: Oakton graduates earn $610,000 more throughout career
Des Plaines, Ill. (September 29, 2021) – Students who pursue their big goals at Oakton Community College are seeing big returns on their educational investment, states a new Illinois Community College Board (ICCB) report. The ICCB's Economic Impact Study shows Oakton academic program completers earn $609,833 more throughout their career than individuals who do not attend community college. The earnings increase represents a return on investment of 25.7% for students who invest in a degree or certificate from Oakton.
The ICCB's report was produced in partnership with The Center for Governmental Studies at Northern Illinois University. The analysis of Oakton's economic impact was compiled along with a study evaluating the overall impact of Illinois' 48 community colleges.
"The ICCB's economic impact study confirms our long-held belief that community colleges are a solid investment for students and a valuable resource for communities," said Oakton Community College President Joianne L. Smith, Ph.D. "Allowing students to exponentially increase their career earning potential by providing equitable learning opportunities that prepare them for in-demand jobs supports Oakton's mission of empowering and transforming our students in the diverse communities we serve."
Other key findings of the report include that about 79% of Oakton program completers are employed in a career-related field within one year of graduation. About 91% of completers were employed in career-related fields after 10 years.
In analyzing long-term earning trends, the study shows class of 2009 program completers' median earnings jumped from $30,636 one year after graduation to $50,580 after two years. Median earnings increased to $57,876 nine years after graduation.
The ICCB's district-level and statewide reports evaluate the Illinois community college system's ability to meet the needs of business and industry, equity, student outcomes, students' return on investment, and the system's overall economic impacts on local economies and job growth. The report also examines statewide trends, including employment, population, race and ethnicity changes, and the COVID-19 pandemic's impact.
According to the study, Oakton plays a significant role in driving the local economy. In Fiscal Year 2020, Oakton contributed about $133.5 million in economic output. That includes about $69.3 million in local operating expenditures, including $22.8 million in wages and benefits to 425 employees who live in Oakton's district.
Beyond the impact of direct spending and employment, Oakton also strengthens the regional economy by addressing employers' workforce needs. Through Oakton's Workforce Development and Corporate Training services and job and internship placement services, Oakton interacted with 104 unique employers during the 2020 academic year. Activities ranged from curriculum and apprenticeship development and review, contract training, internships, and professional development to job placement for graduating students.
Oakton Community College offers more than 130 degree and certificate programs, which help students gain skills that prepare them for jobs in some of the region's fastest-growing career fields including health careers and nursing, computer information and technology, and manufacturing.
To explore opportunities to help you reach your big goals at Oakton Community College, visit www.oakton.edu.