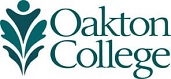 Commencement Live
Tuesday, May 21, 2019, 7 p.m.
TenHoeve Center, Des Plaines

Note: Best viewed on Firefox or Internet Explorer; requires use of Flash.

Prior to the ceremony, Oakton TV will be broadcast.
In addition to Oakton TV's online streaming, OTV can be found on various cable outlets throughout Oakton Community College District 535.
Please contact the IT Help Desk at helpdesk@oakton.edu or 847.635.1965 with any questions or problems, or your local cable provider to find what channel OTV is on.