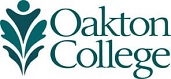 WIOA Programs offered by Alliance for Lifelong Learning (ALL)
To learn if you are eligible for a WIOA Individual Training Account, you need to attend an orientation at one of the following locations:
Evanston Public Library
1703 Orrington Avenue, 3rd floor
Evanston, IL  60201
847.448.8600
Oakton Community College
1600 East Golf Road
Des Plaines, IL  60016
847.635.1447
Illinois workNet Center
723 West Algonquin Road
Arlington Heights, IL  60005
847.981.7400
1. Pick up an Alliance for Lifelong Learning (ALL) Schedule.
Each term, about one month before registration begins, a schedule describing the programs and listing the courses is distributed to residents of the district. Schedules are also available in the ALL offices and on the ALL Web site at www.oakton.edu/cont_ed/
2. Questions.
If you have any questions call ALL at 847.635.1447 or visit the ALL Web site for course information at www.oakton.edu/cont_ed/
3. The workNet Northern Cook County office will issue you a voucher.
You will be asked to bring the voucher to an Alliance for Lifelong Learning office (locations at www.oakton.edu/cont_ed/).
4. Apply and Register in one step.
Fill out the Alliance for Lifelong Learning registration form. You can submit the registration form, by fax (847-635-1448), by mail (Alliance for Lifelong Learning, P.O. Box 367, Skokie, IL 60077-2895), or in person. You may only use your voucher to register for an approved WIA program.
Register Early
ALL must receive your registration 24 hours prior to the class start date.