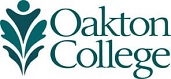 Careers in Industrial Design
Illinois Career Information System
Place the cursor on Education. Select Program of Study by Title. Click on the title of the major in which you are interested. Be sure to look at the list of related occupations. Select Occupations under Related Information. Click on any of the job titles for tons of information.
Industrial Designers Society of America
Find out more about studying Mechanical Design/CAD at Oakton.