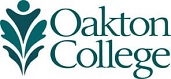 Careers in Philosophy
What Can I Do With This Major? - Philosophy
Illinois Career Information System
Place the cursor on Education. Select Program of Study by Title. Click on the title of the major in which you are interested. Be sure to look at the list of related occupations. Select Occupations under Related Information. Click on any of the job titles for tons of information.
American Academy of Religion
Under Employment Services, click on Additional Resources.
American Philosophical Society
The Society promotes useful knowledge in the sciences and humanities through scholarly research, professional meetings, publications, library resources, and community outreach.
"Selling Your Philosophy Degree"
An article in Forbes Magazine.
Find out more about studying Philosophy at Oakton.