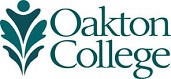 English Placement Test Preparation
There are two English placement tests: the Writing Skills Assessment Test (WSAT) and the ACCUPLACER reading test. Reading classes and placement are separate from writing classes and placement.
WSAT Writing Test
Students have 75 minutes to write an essay. This test determines which writing class you should take.
ACCUPLACER Reading Test
This test is untimed and determines which, if any, reading class a student should take. Before the test begins, the test administrator will ask questions to determine if a student should take the ESL ACCUPLACER Reading test (for those who speak English as a second language), or the ACCUPLACER Reading test for native English speakers. Neither version is more difficult than the other. The goal is to match the individual with the class that best meets their needs.
FREQUENTLY ASKED QUESTIONS

How important are English Placement tests?
The results of these tests are important. They help determine whether a student can start taking college-level English courses, or if it necessary to first take Developmental English courses or English as a Second Language (ESL) courses. Some of these courses do not count toward graduation credit. The results can affect how quickly a student completes their studies at Oakton.
Is it helpful to study for the tests?
The English Department recommends that students take some time to prepare for these tests. It is not necessary to study for days, but a review of the information below should be helpful.
Writing Skills Assessment Test (WSAT)
ACCUPLACER Reading Test
What if a student has a disability?
Students with a documented disability who would like accommodations on the test, should contact the Access and Disabilities Resource Center at 847.635.1759 or accessdisability@oakton.edu prior to taking the test.
Can test be taken more than once?
Some students re-take the tests if they didn't do their best. The student's highest score determines placement. Students may take each test (writing and reading) twice in a 12-week period. Students who are currently enrolled in a reading or writing class, may not be able to retake the tests.
What's the difference between English courses?
Reading courses are separate from writing courses. Students are placed into one level of a reading course and another level of a writing course. Courses form a sequence. As students advance through the sequence, the assignments become more challenging.
Many courses for native English speakers have an equivalent version designed for ESL students. Courses with higher course numbers are not always more advanced than those with lower numbers. For instance, EGL 097 (native writing) and EGL 090 (ESL writing) are equivalent levels; EGL 092 (native reading) and EGL 073 (ESL reading) are also somewhat equivalent.
Since each student's situation is different, it is best to contact Advising Services at 847.635.1700 (Des Plaines) or 847.635.1400 (Skokie) with specific course questions.