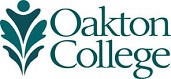 Strategic Plan and Initiatives
At the heart of Oakton's strategic plan is a sense of "connectedness." Since Oakton opened its doors more than four decades ago, employees have shared in work that changes lives. Our 2013-2017 Strategic Plan expands that work, adopting new strategies for ensuring the learning, persistence, and attainment of our students.

Approved by the Board of Trustees in April 2012, Connecting What Matters affirms an invigorated commitment to teaching and learning - and reinforces the vital links between achieving and connecting. The plan includes three overarching goals:


Academic Excellence
Student Success
Connected Communities
These goals spell out the prioirities of connecting students with the Oakton community; connecting the curriculum with student goals and ever-changing demands of the workplace; and connecting employees with one another and the mission, vision, and values of the College during the next five years.