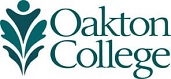 Academics
In a changing world, you need an education that will prepare you for anything. At Oakton, you'll prepare to thrive in times of change. Whether you're planning to step directly into a career, transfer to a four-year institution, or engage your mind in a lifelong learning class, your Oakton education will teach you to solve problems, think analytically, and see the big picture.
Associate degree and certificate programs in 80 areas of study range from business to liberal arts, physical sciences to the social sciences. For especially motivated students, Oakton's Honors Program offers challenging coursework and special seminars, workshops, and more. As a degree-seeking student at Oakton, you'll even have the opportunity to study abroad while earning college credit.
Continuing education classes range from ballet and yoga to financial planning and desktop publishing. Students prepare to earn their high school diploma in the Evening High School program, while English as a Second Language programs help non-English speakers adapt to American culture. 
All programs at Oakton are taught by energetic faculty members who combine stellar academic credentials with professional experience. In small classes, your professors will focus on you—your experience, your interests, your path to a successful working life.