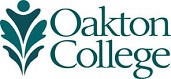 Medical Coding and Billing Certificate
First-come, first-served application process.
As part of the Oakton application process, students may be required to take placement tests. Placement into EGL 090 and MAT 060 is recommended. Placement tests are available at Oakton's Testing Center.
Schedule an appointment with Jennifer Crowley, health career advisor, jcrowley@oakton.edu to apply.
Associate of Applied Science Degree
Minimum Requirements (A.A.S.)
Graduation from an accredited high school or General Education Development (GED) certification.
HIT 104 with a grade of C or better within the last two years.
BIO 231 with a grade of C or betterwithin the last five years.
College level mathematics equivalent or higher than MAT 060 or math assessment test.
College level reading and entry level competency for EGL 101 as demonstrated by coursework or assessment. If applicants do not have EGL 101 or equivalent, completion of Oakton English assessment tests are required.
Click here for detailed application process.
Other Requirements (A.A.S.)
Proof of health insurance and current complete physical.
Meet essential skills which include physical, communicative/cognitive, emotional/psychological criteria.
Interview with and consent of HIT Faculty.