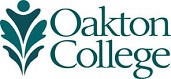 Announcements
Des Plaines, Skokie
Summer 2017 Registration
There is still time to register for Summer classes! As always, we are offering a multitude of humanities and philosophy classes ranging from introductory classes to in-depth explorations of specific topics, almost all of which will fulfill your humanities or philosophy requirements. Some classes we recommend are World Religions (PHL 205-1E1), World Mythology (HUM 210-1E1), Asian Humanities (HUM 220-1E1), Global Cinema (HUM 161-1E1), Introduction to Film HUM (160-1E1), and Contemporary Culture and the Arts (HUM 122-1E1), all of which are some of our first interim classes that start May 15 and end June 6. Please note that some of these classes will also fulfill requirements for special concentrations. You can sign up through MyOakton or at the Enrollment center. See you in class!
Des Plaines, Skokie
This Saturday, April 22, come celebrate art and community activism with us at our annual Creating Justice Symposium. Each year, the Humanities and Philosophy Department hosts this free event to share and encourage education about different social justice issues and forms of activism, and this year is no different. There is a great selection of workshops, presentations, and performances that cover topics such as Street Art Activism, Ableism, Urban Education, Environment and Economics, and Police Violence. This event starts at 1:00 p.m., but please come earlier for the registration check-in. Each session lasts an hour and fifteen minutes. Please register for this free event by clicking the link above, it takes all of 15 seconds. The full schedule is also provided through the link. We are excited to see you all Saturday, and be prepared to enjoy this cultural and awareness-rich event. For additional questions please contact Kristin McCartney at kmccartn@oakton.edu
Des Plaines, Skokie
Take Classes by Concentration
Here at Oakton, students have an excellent opportunity to study within a concentration while completing their degree. Students will receive recognition on their transcripts for completing one or more concentrations. Some of these areas of study include the Honors, Peace and Social Justice, Women and Gender Studies, Great Books, Global Studies, and our newest Environmental Studies concentrations, as well as others. Many humanities and philosophy classes fulfill one or more requirements for multiple concentrations at a time. Be sure to check out what classes fit your concentration by searching under "Category" when registering for classes.
Des Plaines, Skokie
Fall 2017 Registration
As of April 5, students are now able to register for Fall classes. Some classes we would recommend to fulfill humanities and philosophy requirements are Introduction to Philosophy, Intro to Film, Intro to Women's Studies, World Mythology, Ethics, Logic,and World Religions. Many of these are introductory classes that cover a wide range of topics. Not to forget, we have many other interesting courses that are focused on specific subjects, such as Environmental Ethics, Women and Creativity, and Art Survey classes. Find out more about our available classes by clicking the Fall 2017 Classes link on the left hand side of this page. Also, please note that some of these classes will also fulfill requirements for special concentrations. You can sign up for classes through MyOakton or at the Enrollment center. See you in class!
Charles Townsend has just accepted the full-time Religious studies position and will be joining us fall semester. Charles is a specialist in South Asian religions including the religions of diasporic communities of the US. He has received a number of awards for his teaching, and has authored a number of articles as well as chapters in books. It is also interesting to note that Charles began his college education at a community college. Charles will be teaching World Mythologies and several sections of World Religions. Please give him a warm welcome.