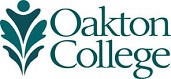 Announcements
Des Plaines, Skokie
Spring Registration
There is still time to register for Spring 2017 classes. We have some great classes available for the coming semester that will definitely give you global perspective on different areas of Humanities and Philosophy. We have a wide selection of Late Start, Weekend, Evening, and Honors classes in addition to classes starting at regular times. Check out our full selection of classes under the Spring 2017 Classes tab on the left which includes class descriptions and biographies of instructors, or on MyOakton. See you in class.
Des Plaines, Skokie
Take Classes by Concentration
Here at Oakton, students have an excellent opportunity to study within a concentration while completing their degree. Students will receive recognition on their transcripts for completing one or more concentrations. Some of these areas of study include the Honors, Peace and Social Justice, Women and Gender Studies, Great Books, Global Studies, and our newest Environmental Studies concentrations, as well as others. Many humanities and philosophy classes fulfill one or more requirements for multiple concentrations at a time. Be sure to check out what classes fit your concentration by searching under "Category" when registering for classes.
Des Plaines, Skokie
Philosophy Student-Faculty Seminar to be offered Spring 2017
This spring, we will be offering an Honors Section of PHL 290 titled Honors: Topics in Philosophy: Philosophies of Identity and Intersectionality, taught by Professor Kristin McCartney. This is a faculty-student joint seminar where you will be able to learn along side with other professors; a fantastic opportunity to broaden your horizon and learn more than one perspective on the topic. Please read the following description: Intersectional theorists argue that systems of oppression are fundamentally interconnected and offer a philosophy of self-understanding and solidarity that asks us to address race, gender, sexuality, class, ability, religion, nationality, age, and other social categories as interconnected. In this course, we will examine how any theory could foreground so many aspects of social identity, outline the structural and personal significance of social identity, trace the origins of intersectional theory in U.S.-based social movements, and imagine how our political and ethical commitments might shift if we applied intersectional frameworks.
We congratulate Lindsey Hewitt for recently receiving tenure. Lindsey is teaching many Humanities classes this semester such as Introduction to LGBTQ Studies and Women and Creativity. She is an anthropology professor as well, and teaches regular and Honors sections of Introduction to Social and Cultural Anthropology. Please remember to congratulate her if you see her around.