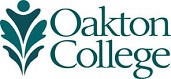 Oakton Community College will receive more than $500,000 as part of a $12,939,459 three-year federal grant awarded to INAM. A consortium of 21 Illinois community colleges, INAM will use the funds to launch an Earn and Learn Advanced Manufacturing Career Lattice Program that trains workers for high-paying jobs in the manufacturing field.
Oakton's priorities include:
Developing a new mechatronics certificate. One of the most rapidly-growing areas in the industry, mechatronics is a multidisciplinary approach to manufacturing that combines computer, control, electronic, mechanical, software, and systems design engineering. Oakton will reduce its 48-week certificate program to 26 weeks, with some courses offered online. Course topics will include hydraulics, pneumatics, and controls; robotics and vision systems; programmable controllers (PLC); and more.
Shifting the technical math course to a self-paced, online, module-based system. Technical math – essential for manufacturing professionals – is currently available at Oakton only through a standard classroom model. The revised course will be offered online, enabling students to advance more rapidly as they move at their own pace from module to module.
Developing an ESL class focused on technical language.  Oakton's ESL students master conversational English, but sometimes struggle with the vocabulary commonly used in manufacturing classes. Oakton will develop an ESL class specifically focused on technical language.
Expanding internship placements. Oakton's Internship Program will expand efforts to provide INAM students with work experiences at area manufacturing companies.
Earn and Learn students will pay in-district tuition and fees at any INAM college, regardless of where they live or work.
We are excited to expand our efforts. The 21 INAM colleges all bring different resources to the table — together, they can provide Illinois students and industry with high-quality, comprehensive advanced manufacturing training that creates pathways to employment and strengthens our economy.
Job Openings
From time to time we may be notified of openings that need to be filled quickly, and we'll post them here as we get them.
Manufacturing job sites, including area companies:
Internships
For internships in Manufacturing, Engineering, CAD, Architecture, please visit Oakton Internships and scroll down to the link of current internships at the bottom of the page.
Contacts
Vincent Donahue
iNAM Grant Specialist
Room P220, Skokie
vdonahue@oakton.edu
847.376.7686
Joseph Cirone
Chair, Manufacturing & Machine Technology
Room P135, Skokie
jcirone@oakton.edu
847.376.7612