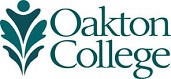 Admission Requirements
Admission Requirements
High school graduation or successful completion of the GED exam.
Prior to the admission interview, applicants must provide proof of successful completion of EGL 101 or demonstrate entry-level competency for EGL 090 by placement testing.
Cumulative GPA of 2.0 or better.
Native English Accuplacer® Reading Assessment test taken at Oakton's Testing Center with a minimum score of  76 or higher.
Satisfactory interview with MLT faculty. 
Those admitted will be required to submit a current and complete physical examination record before registering in MLT 204.