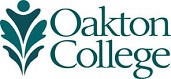 Child Psychology
I.     Course Prefix/Number: PSY 211
       Course Name: Child Psychology
       Credits: 3 (3 lecture; 0 lab)
II.    Prerequisite
PSY 101
III.   Course (Catalog) Description
Course examines development of child from birth through adolescence. Content includes physical, cognitive, language, emotional, social and psychological development in family, peer group, and educational settings; also research methods and biological foundations from conception to birth. Focus is on child rearing theories and techniques that appear beneficial to adjustment. Credit may not be earned in both PSY 120 and PSY 211.
IV.   Learning Objectives
The student will understand the basic theories of the intellectual, cognitive, language, and emotional development from infancy through adolescence.
The student will recognize a child's position in a given stage of development in relation to his age.
The student will learn to define the human behavior studied within this course in operational terms, construct hypotheses, and gather, analyze and interpret data.
The student will understand how psychology emerged as a field of knowledge, and how this influences psychological thinking today.
The student will learn to describe and provide examples of the scientific approach to the study of human behavior, including the ability to differentiate fact from opinion.
The student will be able to identify, compare, and evaluate alternative solutions that arise from various theories presented in this course.
The student will communicate knowledge and application of the course content effectively in writing and/or speech.
The student will recognize course content that can assist in building and maintaining effective human relationships.
The student will understand and describe various methods of child birth and will be able to discuss biological foundations and genetics from conception to birth.
The student will understand the impact of the caretaker on an individual's development from infancy through adolescence.
The student will become aware of all physical and social factors influencing development from infancy through adolescence.
For students completing an Associate of Arts in Teaching or transferring this course as part of an Education major, this course also fulfils the following professional standards.
Standards and indicators listed below are addressed at an introductory knowledge level.
Illinois Professional Teaching Standards (IPTS)

Knowledge Objectives:

Understand how children/adolescents construct knowledge, acquire skills, and develop habits of mind (IPTS: 2A)
Understand that children's physical, social, emotional, ethical, cognitive and language development influences learning (IPTS: 2B)
Understand human development, learning theory, neural science, and the ranges of individual variation within each domain (IPTS: 2C)
Understand that differences in approaches to learning and performance interact with development (IPTS: 2D)
Know the impact of cognitive, emotional, physical, and sensory disabilities on learning and communication processes (IPTS: 2F)
Understand the areas of exceptionality in learning as defined in the Individual with Disabilities Act (IDEA) (IPTS: 3A)
Understand how cultural and gender differences can affect communication in the classroom (IPTS: 7B)
Understand the benefits, barriers, and techniques involved in parent/family relationships (IPTS: 9B)

Illinois Common Core (CC) Standards for Special Educators

Knowledge - The competent special education teacher understands:

the cognitive processes associated with various kinds of learning and how these processes can be stimulated and developed. (CC2A)
the similarities and differences among the cognitive, physical, sensory, cultural, social and emotional development and needs of individuals with and without disabilities. (CC2B)
communication theory, language development, and the role of language in learning as well as communication modes and patterns of individuals with and without disabilities. (CC2)
typical and atypical motor development. (CC2E)
differential characteristics of individuals with disabilities across the age range, including levels of severity and multiple disabilities and their influence on development, behavior and learning. (CC2J)
effects of the cultural and environmental milieu of the child and the family on behavior and learning. (CC2L)
ethical practices for confidential communication to others about individuals with disabilities. (CC7C)
the effects of family and community on development, behavior and learning. (CC7E)

Council for Exceptional Children (CEC) Common Core Standards for Special Educators

Knowledge:

Typical and atypical human growth and development. (CEC2K1)
Family systems and the role of families in supporting development. (CEC2K4)
Similarities and differences of individuals with and without exceptional learning needs. (CEC2K5)
Effects of cultural and linguistic differences on growth and development. (CEC6K1)
V.    Academic Integrity and Student Conduct
Students and employees at Oakton Community College are required to demonstrate academic integrity and follow Oakton's Code of Academic Conduct. This code prohibits:
• cheating,
• plagiarism (turning in work not written by you, or lacking proper citation),
• falsification and fabrication (lying or distorting the truth),
• helping others to cheat,
• unauthorized changes on official documents,
• pretending to be someone else or having someone else pretend to be you,
• making or accepting bribes, special favors, or threats, and
• any other behavior that violates academic integrity.
There are serious consequences to violations of the academic integrity policy. Oakton's policies and procedures provide students a fair hearing if a complaint is made against you. If you are found to have violated the policy, the minimum penalty is failure on the assignment and, a disciplinary record will be established and kept on file in the office of the Vice President for Student Affairs for a period of 3 years.
Please review the Code of Academic Conduct and the Code of Student Conduct, both located online at
www.oakton.edu/studentlife/student-handbook.pdf
VI.   Sequence of Topics
Research Methodology
A Developmental Perspective
Theories of Development
Heredity, Environmental Influences, and Prenatal Development
Childbirth and the Neonate
Perspectives on Child Development
Physical Development: Growth, Motor Skills, and Disabilities
Physical Development: Nutrition, Sleep, Health Care, Sexual Development, and Sex Education
Cognitive Development: Perception, Language, Reading, and a Piagetian Perspective
Cognitive Development: Information Processing, Intelligence, and School
Emotional Development: Attachment, Trust, and Security
Social Development: The Family, Society, and Socialization
Social Development: Peer Relationships, Television, Gender Roles, and Moral Development
Perspectives on Adolescent Development: Meaning, Psychic Disequilibrium, Identity, Developmental Tasks, and Anthropologists' Views
Physical Development: Endocrine Glands, Sexual Maturation and Education, Physical Growth, Body Image, and Nutrition
Cognitive Development: Formal Operational Thought, Scholastic Aptitude, and School
Emotional Development: Emotions, The Self, and Behavior
Social Development: Family, Social Relationships, Sexual Behavior, and Morality
VII.  Methods of Instruction
Methods include lecture, discussion, collaborative assignments, and case studies that foster critical thinking about the subject.
Course may be taught as face-to-face, hybrid or online course.
VIII. Course Practices Required
This course relies on the student's ability to read and understand college-level text material.  Students will be required to write for the class the equivalent of 12- 1 5 typed pages of material that will be graded.  This writing may take the form of a research or term paper, summaries of journal articles, and/or a series of shorter, analytical papers.
IX.   Instructional Materials
Note:
Current textbook information for each course and section is available on Oakton's Schedule of Classes.
Representative texts include:
Papalia, Diane E, Feldman, Ruth Duskin and Olds, Sally Wendkos.  (2011).  A Child's World: Infancy Through Adolescence (12th ed.).  Columbus, OH:  McGraw-Hill
X.    Methods of Evaluating Student Progress
Tests, quizzes, projects (in class oral presentations and papers) and a self-evaluation will be used to arrive at a final grade.
XI.   Other Course Information
Attendance
Class policy on make-up exams, late assignments, etc.
Important dates
Standards Matrix and Linked Artifacts for Education Students



IPTS

Illinois Common Core
for Special Ed.

CEC Common Core

Introduced

Knowledge:

2A, 2B, 2C, 2D, 2F, 3A, 7B, 9B

Exams

Reflection writings

Analysis writings

Case study analyses

Group and individual projects

Introduced

Knowledge:

2A, 2B, 2C, 2E, 2J, 2L, 7C, 7E

Assessment/ Artifacts

Exams

Reflection writings

Analysis writings

Case study analyses

Group and individual projects

Introduced

Knowledge:

2K1, 2K4, 2K5, 6K1

Assessment/ Artifacts

Exams

Reflection writings

Analysis writings

Case study analyses

Group and individual projects

If you have a documented learning, psychological, or physical disability you may be entitled to reasonable academic accommodations or services. To request accommodations or services, contact the Access and Disability Resource Center at the Des Plaines or Skokie campus. All students are expected to fulfill essential course requirements. The College will not waive any essential skill or requirement of a course or degree program.
Oakton Community College is committed to maintaining a campus environment emphasizing the dignity and worth of all members of the community, and complies with all federal and state Title IX requirements.
Resources and support for
pregnancy-related and parenting accommodations; and
victims of sexual misconduct
can be found at
www.oakton.edu/title9/
.
Resources and support for LGBTQ+ students can be found at
www.oakton.edu/lgbtq
.