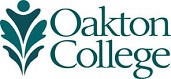 Accounting Associate
Associate in Applied Science Degree
63 Semester Credit Hours; Curriculum: 0005
General Education Requirements:

Credit Hours

Area A — 

Communications

 

 

EGL 101

3

 

One course from EGL 102, EGL 111, EGL 212, SPE 103

3

Area B — 

Mathematics

0-3

 

One course from Area B (Mathematics) or Area C (Science)

 

Area C — 

Science 

0-3

 

One course from Area B (Mathematics) or Area C (Science)

 

Area D — 

Social and Behavioral Science

3

 

One course from a social or behavioral science discipline
(ECO 202 recommended)

 

Area E — 

Humanities/Fine Arts 

3

 

One course from a humanities or fine arts discipline

 

Area F — 

Global Studies**

0-3

 

One course that satisfies Global Studies requirement

 

Other General Education credits 

0-3

 

Additional credits from Areas B, C, D, E or F if needed to meet 18 credit hour minimum

 


Total General Education Requirements:


18



Major Requirements***:



Credit Hours

ACC 153 Principles of Financial Accounting 

4

ACC 154 Principles of Managerial Accounting

4

ACC 164 Microsoft Excel for Accountants 

1

ACC 170 Payroll Tax Accounting

1

ACC 173 Accounting with QuickBooks I
  or
ACC 175 Accounting with Sage 50 - Part 1

1

ACC 241 Intermediate Accounting I† 

4

ACC 244 Income Tax Accounting

3

ACC 250 Accounting Systems and Procedures 

3

ACC 255 Careers in Accounting

2

BUS 101 Introduction to Business 

3

BUS 107 Business Ethics
  or
MGT 276 Corporate Social Responsibility and Decision Making

3

BUS 221 Business Law 

3

CIS 103 Computer Software and Concepts

4

ECO 201 Principles of Macroeconomics

3

MGT 118 Effective Management Communications

3

Additional ACC courses to complete the 45-credit-hour major requirements

3


Total Major Requirements:


45


Total Semester Credit Hours for Associate in Applied Science Degree:


63
*May be completed entirely online.
**Students may take a Global Studies course that satisfies both Area F and another Area requirement. 
***ACC 251 QuickBooks Consulting (3 credit hours) can substitute for ACC 173 (1 credit hour) plus 2 hours of accounting electives.
†Students who took ACC 241 when it was 3 credit hours must take one more credit hour of ACC electives.
Also see
Accounting Department
Careers in Accounting
All Degrees and Certificates