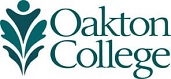 Business
Associate of Arts in General Business/Business Administration Degree*
60 Semester Credit Hours; Curriculum: 0500
Note: Changes have been made to the recommendations for this degree which become effective fall 2018. View the fall recommendations now.
Suggested Preparation for Business
Students who plan to major in business at a four-year school are advised to follow the requirements for the Associate in Arts (A.A.) degree and to include certain specific courses among their general education and elective choices. Since four-year schools of business differ in the courses they require for the business major, students should meet with an academic advisor and check the course recommendations for the schools to which they may transfer.
Recommended general education courses include:

Area A — 

Communications

 

EGL 101, EGL 102, SPE 103 (all three courses)

Area B — 

Mathematics

 

MAT 143 or MAT 180 or MAT 250

Area C — 

Science

 

One course from Life Sciences and one course from Physical Sciences
(courses must be part of IAl list of acceptable science courses, and one course must be a lab course)

Area D — 

Social and Behavioral Sciences

 

Economics - ECO 201 and ECO 202

 

One three-credit course from a different social science discipline
(course must be part of IAl list of acceptable social and behavioral science courses)

Area E — 

Humanities/Fine Arts

 

Three courses, at least one of which must be from humanities and one from fine arts (courses must be part of IAl list of acceptable humanities and fine arts courses)

Area F — 

Global Studies

 

One course that satisfies Global Studies requirement. This course may satisfy both Area F and another Area requirement.

 

Recommended courses for students planning to transfer to a baccalaureate program in a business major include: 

Accounting —  ACC 153 and ACC 154

Business —  BUS 101; and BUS 221 or BUS 225

Computer Science —  CSC 115 or CIS 101 or another computer course required by the four-year school

Mathematics —  MAT 190; also MAT 180 if the course is not taken as part of general education or the student has not taken MAT 250

Oakton also offers other courses in business areas, such as marketing, finance, management, human resources and international trade. These courses allow students to explore areas of interest, although they may or may not transfer to a four-year college or university.
*May be completed entirely online.
Also see
Accounting, Business, Computer Science, or Mathematics department
Careers in Accounting, Business, Computer Science, Mathematics
Degrees and Certificates