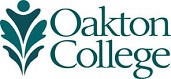 Fire Science Technology
Associate in Applied Science Degree*
60 Semester Credit Hours; Curriculum: 0180
General Education Requirements:

Credit Hours

Area A — 

Communications

 

 

EGL 101

3

 

One course from EGL 102, EGL 111, EGL 212, SPE 103
(EGL 111 Recommended)

3

Area B — 

Mathematics

0-3

 

One course from Area B (Mathematics) or Area C (Science) (MAT 114 recommended)

 

Area C — 

Science

0-3

 

One course from Area B (Mathematics) or Area C (Science)

 

Area D — 

Social and Behavioral Sciences

3

 

One course from a social or behavioral science discipline

 

Area E — 

Humanities/Fine Arts

3

 

One course from a humanities or fine arts discipline

 

Area F — 

Global Studies**

0-3

 

One course that satisfies Global Studies requirement

 

Other General Education credits

0-3

 

Additional credits from Areas B, C, D, E or F if needed to meet 18-credit-hour minimum

 

Total General Education Requirements:

18

 
 

Major Requirements:

Credit Hours

CHM 101 Introductory Chemistry or

3-4

FIR 130 Chemistry of Hazardous Materials

 

FIR 101 Introduction to Fire Science or

3

FIR 111 Introduction to Public Safety Careers II or

 

LAE 111 Introduction to Public Safety Careers II

 

FIR 121 Fire Fighting Tactics I***

3

FIR 131 Hazardous Materials - First Responder

3

FIR 201 Fire Prevention Principles I***

3

FIR 205 Building Construction

3

FIR 209 Fire Hydraulics

3

FIR 211 Fire Prevention Principles II

3

FIR 217 Fire Department Administration I***

3


Select courses to complete the 60-credit-hour required total from any FIR course or FME 107†


14-15


Total Major Requirements:


42


Total Semester Credit Hours for Associate in Applied Science Degree:

60

*May be completed entirely online.
**Students may take a Global Studies course that satisfies both Area F and another Area requirement.
***Courses certified by the Illinois State Fire Marshal.
†A maximum of 6 credit hours may be applied from the following electives: FIR 102, FIR 103, FIR 220, FIR 221, FIR 222, FIR 223, FIR 224, and FIR 290.
Also see
Fire Science Technology Department
Careers in Fire Science Technology
All Degrees and Certificates