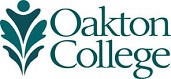 Taylor Wright
Keeping athletes on track
Taylor Wright helps student-athletes stay on course with their collegiate goals and athletic dreams.
As we all know, sports requires a team effort. Academic Support and Compliance Specialist Taylor Wright is as vital to Oakton's athletic success as the players and coaches. In this newly created position, Taylor looks forward to assisting all student-athletes throughout their journey at the College. "Before coming to Oakton, I had been an intern at the University of California, Irvine's Athletics Department," Taylor says. "I updated and maintained data for student-athletes, verified academic eligibility, and analyzed prospective student transcripts. When I completed my internship, I knew that mentoring student-athletes was a passion and was inspired to pursue a masters in sports administration."
Taylor monitors men's and women's basketball, cross country, golf, soccer, tennis, track and field, volleyball, men's baseball, and women's softball. "My goal is to create a support program at Oakton that will provide student-athletes with a comprehensive network of academic and life skills to help them graduate and prepare them for the next level," Taylor says.
Her duties include updating and maintaining current student-athlete eligibility information; verifying proof of high school completion for freshman students; monitoring weekly athletic study tables to ensure each student maintains academic compliance (a 2.5 GPA or better); keeping coaches informed of changes to player eligibility; and compiling and monitoring student-athlete NJCAA academic eligibility in collaboration with coaches and campus staff.
Taylor has also created an Athletics Academic Service Program to provide student athletes with individualized academic advising and performance monitoring, supervised structured study table, grades and class attendance checks, and helped navigate students to appropriate campus-wide resources.
A Southern California native, Taylor received her bachelor's degree in economics from Spelman College and her master's degree in sports administration from Northwestern University. Taylor has also interned with the WNBA Los Angeles Sparks and the National Basketball Retired Players Association (NBRPA).
"I never imagined coming to Chicago, earning my masters and landing my dream job," Taylor says. "I am so thankful to be at Oakton and look forward to developing a successful academic support program for our athletes."