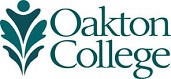 United States Government Information Resources
Whether you are looking for something old or something new, you can find a document or Web site from the United States government to meet your needs. Click below to find the following resources right on this page:
Featured Resource
Check out the Library of Congress' Channel on YouTube for access to moving images dating from the earliest Edison films to the present.  

Current Topics
DOE Green Energy
DOE Green Energy is a portal to information about various forms of green energy, including solar, wind, bioenergy, and others. This free search of green energy DOE technical report literature, green energy patent information, and much more is provided by the U.S. Department of Energy Office of Scientific and Technical Information.
Flu.gov
Flu.gov provides comprehensive government-wide information on pandemic influenza and avian influenza for the general public, health and emergency preparedness professionals, policy makers, government and business leaders, school systems, and local communities.
A Guide to Getting Through Tough Economic Times
A Guide to Getting Through Tough Economic Times, from the Substance Abuse & Mental Health Services Administration, provides practical advice on how to deal with the effects financial difficulties can have on your physical and mental health.
Recovery.gov
Recovery.gov is a website that lets you, the taxpayer, figure out where the money from the American Recovery and Reinvestment Act is going.
General Information and Basic Documents
USA.gov
The U.S. Government's official web portal, USA.gov, includes information about services and resources from the U.S. Government. Information is designed for citizens, businesses and nonprofits, government employees, and visitors to the United States.
Basic Collection
Basic Collection. Oakton Community College Library participates in the Federal Depository Library Program - a network of libraries that provide free, public access to information generated by the United States Government. In 1977, the Basic Collection was developed to identify the major Federal documents that depository libraries should include in their collections. This list has been periodically updated since then.
Branches of Government
The Branches of the United States Government include the Executive Branch, headed by the President, who is responsible for domestic policies and serves as Commander-in-Chief; the Legislative Branch, including Congress, the chief law-making body in the country; and the Judicial Branch, including the Supreme Court and the lower Federal courts.
Data.gov
The purpose of Data.gov is to increase public access to high value, machine readable datasets generated by the Executive Branch of the Federal Government. Data.gov includes a searchable data catalog that includes access to data in two ways: through the "raw" data catalog and using tools.
ExpectMore.gov
ExpectMore.gov is developed by the U.S. Office of Management and Budget and Federal agencies. Together, they assess the performance of every Federal programs. The Program Assessment Rating Tool, or PART, for short, asks approximately 25 important, yet common sense, questions about a program's performance and management.
WelcometoUSA.gov
WelcometoUSA.gov is the primary gateway for new immigrants to find basic information on how to settle in the United States.

ThisNation
ThisNation.com includes basic information, resources and historical documents related to American Government and Politics. The goal of ThisNation is to promote more effective participation in the American political system by providing factual, non-partisan information about government and politics in the United States of America.
Historical Documents
The Historical Documents of the United States include principal documents which form the basis of our democratic government and society. 
The National Archives and Records Administration (NARA) preserves and provides access to the most celebrated records of the Federal Government as well as to those which are lesser known. Fewer than 3% of all the documents created by the Federal Government are so important that they are saved forever by NARA. See a sample of documents at NARA's website. In fact, learn something new each day by checking out Today's Document.
United States Government Special Reports
Additional Reports: