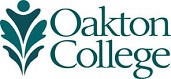 Oakton Board of Trustees Seats New Officers, Members
The Oakton Community College Board of Trustees elected new officers for 2011-2012 on Tuesday, April 26. Ann E. Tennes of Skokie was named the new chairman. She replaces previous chairman, George G. Alexopoulos, Ph.D., of Glenview.
In addition, Jody Wadhwa of Northbrook, who was reelected to a six-year term in April, was elected vice-chairman, and William R. Jackson Jr. of Evanston was named secretary. The board also includes Alexopoulos, Joan W. DiLeonardi, Ph.D., of Des Plaines, and William Stafford of Evanston. Newcomers to the Board include trustee Patricia N. Harada of Wilmette, who was elected to a six-year term this spring, and student trustee Angie Farugia of Glenview, elected to a one-year term.
Public meetings for the remainder of 2011 are scheduled: May 24, June 28, Aug. 16, Sept. 20, Oct. 18, Nov. 15, and Dec. 13. Meetings begin at 7:30 p.m. in the Board Room (Room 1506), at Oakton's Des Plaines campus, 1600 E. Golf Road.
For more information, contact the Office of the President at 847.635.1801.