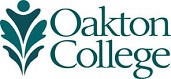 Evanston Resident Receives Jack Kent Cooke Scholarship
Oakton Community College graduate Christina Wheeler of Evanston is one of just 60 students nationwide – and five in the state of Illinois – to receive a prestigious Jack Kent Cooke Foundation Undergraduate Transfer Scholarship. The award provides up to $30,000 annually for a student to complete a four-year degree.
At Oakton, Wheeler was an honors student who majored in biology and graduated with a 3.92 GPA. At the College, she served as a biology tutor and was a member of Phi Theta Kappa, an international honorary fraternity for two-year colleges. In the fall, Wheeler will attend Iowa State University, where she plans on majoring in biological/pre-medical illustration.
"I would absolutely have to say that I could not have gotten this far without the support and encouragement that I've received from Oakton," said Wheeler, who was one of 785 nominees for the scholarship. "An Oakton advisor or mentor has been a catalyst at every point along the way. In addition, the College instilled me with the confidence I needed to seek out opportunities for myself."
To be eligible for a transfer scholarship, a student must be nominated by a Jack Kent Cooke Foundation faculty representative. A review panel of distinguished university faculty and admissions professionals from across the nation judge nominees using criteria including academic achievement, critical thinking ability, financial need, will to succeed, and breadth of interest and activities.
The Jack Kent Cooke Foundation has awarded more than $13 million to more than 400 students since the undergraduate transfer scholarship program was instituted in 2002.
"As the number of students attending community colleges nationwide continues to rise, the Jack Kent Cooke Foundation is proud to support efforts to increase access for the best two-year college students to complete their four-year degrees," said Lawrence Kutner, Ph.D., executive director.