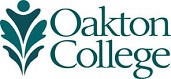 Witness to the Holocaust
Hear a chilling first-hand account of what it is like to be a Holocaust survivor on Friday, December 2, at Oakton.
The free lecture "Witness to the Holocaust" will be presented by Magda Brown of Skokie. Brown was just 17 when she and her family were deported to Auschwitz-Birkenau concentration camp. At Auschwitz, Brown, a Hungarian Jew, lost her family to the gas chambers. In addition, she endured unspeakable horrors at the camp and back-breaking labor at a German ammunition factory before she was liberated by American soldiers.
Brown will appear at Oakton's Skokie campus, 7701 North Lincoln Avenue, from 10 a.m. – 12:30 p.m. (Room C140).
For more information, contact Wendy Sarti, professor of history, at 847-635-1458.