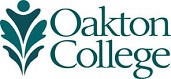 Remembrance of Pearl Harbor
Honor the memory of the more than 2,400 Americans who died during the Japanese attack on the Pearl Harbor Naval Base in Hawaii on December 7, 1941, at a special ceremony at Oakton on Wednesday, December 7.
Sponsored by the Department of Historical and Policy Studies and Office of Veterans Coordinator, the event will feature Betsy Tolstedt, Ph.D., team leader of the Evanston Veterans Center representatives, who will speak on "Pearl Harbor: Life Changing – World Changing: The Impact of the Pearl Harbor Attacks in December 1941 and Beyond."
The remembrance will take place at both campuses, 12:30 – 2 p.m., at Oakton's Skokie campus, 7701 North Lincoln Avenue (Room C120), and 5 – 7 p.m., at Oakton's Des Plaines campus, 1600 East Golf Road (Room 1625). At the forums, Oakton students will read eyewitness accounts of the attack.
The commemorations also will feature Oakton commentators Wendy Maier-Sarti, professor of history (Skokie), Jim Holderfield, history and political science instructor (Des Plaines), and Veteran and Workforce Specialist Vince Donahue Jr. (Des Plaines and Skokie).