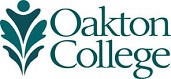 Spotlight
Register now for summer classes to get ahead or catch up. Eight-week courses begin June 5, and seven-week classes begin June 12.
Read More
Travel the globe without leaving your seat through fascinating, highly rated films that showcase the wide range of languages offered by the college!
Hosted by Advising Services and the Enrollment Center. Get ready for registration and enjoy free pizza and enter a raffle for an Oakton Bookstore gift card!
A Chicago Writer Series event. Join Chicago area influential poets and educators Jamila Woods and Kevin Coval for a special reading.
Join Maria Anna Mariani, assistant professor of modern Italian literature at the University of Chicago, as she leads a fascinating discussion.
The program features book discussions, films, lectures, special events and much more.
Paula Vogel's 1998 Pulitzer Prize winning play is a compassionate, sophisticated, and gently humorous look at a heart-rending and all-too-common tragedy.
April 05, 2017
Coming Together in Skokie and Niles Township Celebrates China. Join George Lungu, Oakton professor of political science, in a discussion of China's foreign policy and the challenges it poses to the American-led order.
April 11, 2017
Coming Together in Skokie and Niles Township Celebrates China. Celebrate National Library Week with a book discussion about this graphic novel by Gene Luen Yang, national ambassador for Young People's Literature and MacArthur fellow.