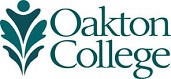 Spotlight
Summer session begin June 5; fall semester begins Aug. 21.
Read More
Behind the political propaganda and opportunism, a number of elite Nazi leaders cultivated imaginative fantasies that drew upon myths, symbols, and teachings of mystics.
Singh earned the state's highest score in the All-USA Community College Academic Team competition.
Applied Math in Action. Graduate students from Northwestern will speak about The Math Behind Netflix and Watching Mice Think: The Intersection of Math, Chemistry, and Neuroscience. A panel discussion follows.
The awards recognize former Oakton students who have excelled professionally and provided inspirational service to the community.
Get involved in a campus-wide health and wellness initiative sponsored by the Oakton Educational Foundation.
A series presented by the Oakton Community College Library.
May 01, 2017
Join us for this open reading of poetry, fiction, and creative non-fiction. Light refreshments will be served.
May 01, 2017
One donor saves three lives. Appointments are available and walk-ins are welcome. For more information, call the Office of Student Life at Skokie at 847.635.1443.