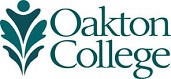 Enrollment Center at the Des Plaines Campus
Every student participates in the enrollment process at Oakton.  The new Des Plaines Enrollment Center, located near the busiest entrance to the College adjacent to Parking Lot D, will provide integrated student services for admission, advising and counseling, financial aid, registration, and records functions. 
A combination of renovation and new construction, the Center will provide a convenient, welcoming environment for current and prospective students, and community members. It will create a positive first impression that will enhance a student's early connections to the College.
Timeline:
Construction is complete and the Enrollment Center will be fully operational by the end of October 2014.
Facilities Master Plan Timeline

2011 to 2014
Science and Health Careers Center
2013 to 2014
Enrollment Center at Des Plaines
Student Gathering Center
2011 to 2016
Classroom Remodeling
Infrastructure Projects