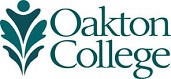 Science and Health Careers Center
Since Oakton was founded in 1969, science and health career education has changed radically and enrollment in these programs has increased. Over time, Oakton's existing science and health career facilities have become outdated and overcrowded. The new Science and Health Careers Center will meet contemporary and emerging science and health career educational standards, and will house the College's anatomy and physiology, biology, chemistry, earth science, medical laboratory technology, nursing, physics, and physical therapy assistant programs.
The Center broke ground in April 2012. Located on the northeast side of the existing campus, 93,000-square-foot facility will feature sophisticated labs; flexible, light-filled classrooms; enhanced technology; and abundant lab preparation and storage space.
Timeline:
Construction underway. Anticipated occupancy January 2015.
Facilities Master Plan Timeline

2011 to 2014
Science and Health Careers Center
2013 to 2014
Enrollment Center at Des Plaines
Student Gathering Center
2011 to 2016
Classroom Remodeling
Infrastructure Projects