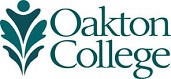 Letter from President Smith
Dear members of the Oakton community,
As you have likely heard, the President of the United States recently issued an executive order that impacts the issuance of visas and immediately suspends the entry into the United States by individuals from Iran, Iraq, Libya, Somalia, Sudan, Syria, and Yemen for 90 days.
That order has already affected several of our employees traveling home over the weekend. We want to assure all members of our community that Oakton Community College will stay true to its core value of embracing diversity in all of its forms. Oakton has been strengthened by the presence of students and faculty from around the world, including those from the countries specifically mentioned in the executive order.
Each of you are valued here at Oakton, and we will continue to support students and employees who join us from around the globe. The college is dedicated to welcoming individuals from all countries to study, teach and carry out scholarly activities at our institution. We are committed to supporting diversity in all of its forms, promoting cultural competence for students and employees and achieving equity in student outcomes. By fostering a diverse campus, students learn to think critically, solve problems and become ethical global citizens.
I want to assure you that we will take every action within the law to protect everyone within our community, which includes our support for undocumented students during these uncertain times. As a matter of practice, Oakton Police does not detain individuals based on immigration status. In fact, as normal course of business, Oakton Police would never ask anyone their citizenship status, nor do they intend to do so. The college cannot and will not share confidential student records with law enforcement agencies—local, state, or federal—without a subpoena.
While the situation is fluid, we will continue to closely monitor the landscape and will keep you apprised of further federal actions that impact our students, faculty, and staff. In the meantime, we encourage all members of the Oakton community to utilize the college's support services. The Office of Student Affairs (847-635-1739) will direct students and employees to appropriate resources.
Now more than ever, we need to focus on our collective goals, as students and educators, in a supportive and inclusive environment. This is who we are, what our mission demands, and who we will continue to be.
One for all,
Joianne Smith
President