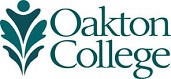 Administrator Search
Leading Oakton into the Future
Strategic thinkers wanted! Oakton Community College is seeking experienced leaders with a focused commitment to student success to help guide the college into the future. The college is currently seeking two vice presidents due to retirements.
Vice President for Academic Affairs
The Vice President for Academic Affairs articulates and directs the academic vision of the college and oversees the faculty and related academic administrative departments, providing leadership to support and inspire student success.
Vice President for Administrative Affairs
The Vice President for Administrative Affairs provides leadership for a well-managed and healthy financial and business operation that includes accounting and business services, facilities, campus police, risk management, and budget offices.
Additionally, other leadership searches will be underway in the coming year. Please keep checking this web page for additional details.
Dedicated to lifelong learning, the college – located just north of Chicago – has been helping students achieve their academic, career, and personal enrichment goals since 1969. Accredited by the Higher Learning Commission of the North Central Association, Oakton serves 450,000 residents in 16 municipalities. It offers 80 areas of study and more than 2,500 credit and noncredit courses each semester at its two campuses in Des Plaines and Skokie, in more than 240 off-site locations, and online.