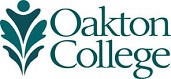 Forms, Contracts, and Other Resources
Employees can conveniently download a variety of HR-related forms and other documents by visiting myoakton.
Instructions:  Login into myoakton.  Click on the Employee Tab.  Then locate the Human Resources for Employees channel and click on the Forms link.  A new window will open.  Choose the applicable form or resource. You will be prompted to enter your user name and password when accessing a form or document.
Employees can download Dental Claim, Medical Claim, Supplemental Medical Claim, and Flexible Spending Account Reimbursement Request forms.
Employees can download Tuition Waivers, Tuition Reimbursement, and Professional Development Fund Request forms.
Family and Medical Leave Act (FMLA) Forms
Eligible employees may be granted a Family Medical Leave of up to 12 weeks of unpaid leave in a calendar year. Employees can download an FMLA Eligibility Information sheet and the Employee Request for FMLA and Medical Certification forms.
Americans with Disabilities ( ADA ) Reasonable Accommodation Form
In accordance with the Americans with Disabilities Act, a qualified individual with a disability may be entitled to reasonable accommodation in order to perform the essential functions of his/her job. Employees can download an ADA Reasonable Accommodation form.
Employees can download Salary Reduction forms for the 403(b) and 457 plans.
Employees can download a Name Change form, Supervisor's Report of Accident, Probationary Guidelines for Supervisors, the Staff Reclassification Questionnaire, the Classified Staff Performance Evaluation, the Supervisor's Checklist for New Staff Employees, Job Requisitions and Job Descriptions.
Employees can view the Staff, Full-time Faculty, Part-time Faculty and Public Safety contracts.
Employees can download W-4 and direct deposit forms.
State Universities Retirement System (SURS)
Find a link to the State Universities Retirement System website. For new employees who need to choose their SURS options plan, view a video detailing each option plan.
Employees can view various college policies.