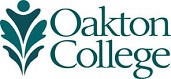 Our Locations & Facilities
Oakton Community College offers programs on a flagship campus in Des Plaines, Illinois, and a second campus in Skokie. In addition, the College offers continuing education courses at off-campus locations throughout northern Cook County.
Des Plaines Campus
Oakton's main campus, a modern, red-brick facility near the Des Plaines River, boasts 65 classrooms, including 19 computer classrooms, and 46 educational laboratories. In addition to faculty and administrative offices, the Des Plaines campus houses: 
The Performing Arts Center
The Business Institute
The Koehnline Museum of Art
Early Childhood Demonstration Center
Teleconferencing Center
Fitness Center and Gymnasium
Library and Bookstore
See the Des Plaines Campus Maps


Skokie Campus
Oakton's Ray Hartstein Campus, conveniently located near downtown Skokie, offers degree and certificate programs as well as non-credit courses. 
The state-of-the-art building, dedicated in 1995, houses 31 classrooms and 12 laboratories. Other features include:
Manufacturing, computer, RFID, and science labs
Teleconferencing and interactive video classrooms
Early Childhood Demonstration Center
Library 
Off-Campus Locations
Continuing education courses are offered at the following high schools and at more than 240 other locations:
Evanston Township High School
Glenbrook South High School 
Glencoe Park District
Maine East High School
Maine South High School
Maine West High School
Niles North High School
Niles West High School