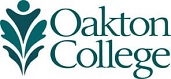 Presidential Search
Leading Oakton into the Future
With the retirement of President Margaret B. Lee after 30 years of exemplary service, the Oakton Community College Board of Trustees seeks a strong, visionary, and inspirational leader who is passionate about the mission, vision, and values of this College — and is able to build on Oakton's tradition of excellence and focus on student success.
In September 2014, Oakton's Board launched a national search for the new president, and hopes to select a final candidate by the end of April 2015, with a start date of July 1.
The process began early in the fall with a survey and meetings with stakeholders across the college community, and the resulting feedback was valuable in preparing the position profile. In October, a College-wide committee, chaired by Trustees Joan DiLeonardi and comprising leaders from every employee group, started the search process in earnest. First-round interviews took place in January. Find out more by reviewing our timeline.
Oakton's new president will take the helm of one of Illinois' most exceptional community colleges. Dedicated to lifelong learning, the College – located just north of Chicago – has been helping students achieve their academic, career, and personal enrichment goals since 1969. Accredited by the Higher Learning Commission of the North Central Association, Oakton serves 450,000 residents in 16 municipalities. It offers 80 areas of study and more than 2,500 credit and noncredit courses each semester at its two campuses in Des Plaines and Skokie, in more than 240 off-site locations, and online.