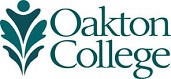 Art 240: Museum Studies: Field Experience
Museum Studies: Field Experience
Art 240 (credit: 3:3)
Instructor: Nathan Harpaz, Ph.D.
Office room: 1400 (Museum's office)
Contact: (847) 635-2633   e-mail: nharpaz@oakton.edu
Division 3: room 2430, tel. (847)635-1950
I. Prerequisite: 
Completion of Art 120 (Introduction to Museum Studies) with a minimum grade of B.     
II. Course Description:
 The student will get experience in the Museum field by serving on internship or practicum (paid or unpaid) for 10 hours per week at Chicago area museums (art, history, natural history, science, botanic garden). The job the student works at will be appropriate to his or her skills. The student will meet with the instructor and provide detailed reports of the work experience. 
III. Learning Objectives:
1. To develop career goals and strategies
2. To develop work habits that are suitable to the museum field
3. Show competency in achieving the responsibilities required by the job experience
4. Develop skills in seeking employment in the museum field
5. Enrich the student's major area of education (fine art, art history, history, ethnography, science) through practice
6. Acquire familiarity in a non-profit institution environment
IV. Academic Integrity:
Students and employees at Oakton Community College are required to demonstrate academic integrity and follow Oakton's Code of Academic Conduct. This code prohibits: 
• cheating, 
• plagiarism (turning in work not written by you, or lacking proper citation), 
• falsification and fabrication (lying or distorting the truth), 
• helping others to cheat, 
• unauthorized changes on official documents, 
• pretending to be someone else or having someone else pretend to be you, 
• making or accepting bribes, special favors, or threats, and 
• any other behavior that violates academic integrity. 
There are serious consequences to violations of the academic integrity policy. Oakton's policies and procedures provide students a fair hearing if a complaint is made against you. If you are found to have violated the policy, the minimum penalty is failure on the assignment and, a disciplinary record will be established and kept on file in the office of the Vice President for Student Affairs for a period of 3 years. 
Details of the Code of Academic Conduct can be found in the Student Handbook

V. Outline of Topics:
A. Individual work plan: Educational objectives, Assessment of skills, Career goals
B. Work Place; Organizational charts, Supervisor, Responsibilities and goals, Evaluations, Job descriptions, Procedure manuals, Office resources
C. Communication skills: Working with individuals below and above your level of organization, Developing team goals, Conflict resolution, Decision making
D. Occupational skills: Get done attitude, Craftsmanship and detail oriented abilities, Skills specific to your job
E. Review of internship: Knowledge of skills gained, Application to career goals
F. Finding a museum job: Resume, Application, Job description, Sources for employment, Interviewing
G. Professional organizations
H. Evaluation of job experience: New skills acquired, Professional goals
VI. Methods of Instruction:
Students will meet every two weeks in an instructional setting to evaluate and develop the work experience and its relationship to the educational goals.
VII. Course Practices Required:
 A. Work10 hours per week in a museum environment 
B. Meet at least 3 one-hour meetings with instructor during the semester
C. Meet 2 hours every 2 weeks in a classroom setting to discuss experiences on the job
C. Develop and produce a resume

VIII. Instructional Materials:
Recommended textbook: Introduction to Museum Work (G. Ellis Burcaw)
IX. Methods of Evaluating Student Progress:
1. Evaluation by supervisor on the job
2. Classroom work
3. Quality of job resume
X. Other Course Information:
 If you have a documented learning, psychological, or physical disability you may be entitled to reasonable academic accommodations or services.  To request accommodations or services, contact the ASSIST office in Instructional Support Services.  All students are expected to fulfill essential course requirements.  The college will not waive any essential skill or requirement of a course or degree program.