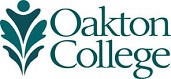 Future Exhibitions
Gems from the Koehnline: New Acquisitions
March 2 – 23, 2017
Catch a glimpse of recently acquired work from the museum's permanent collection. The exhibit showcases 20th century distinguished artists such as abstract expressionists Joseph Meert (American, 1905-1989) and Ezio Martinelli (American, 1913-1980). More on display, a rare 1926 portrait of the artist's wife by Chicago artist Gregory Orloff (American, 1890-1981), and prints by Chicago artist John Himmelfarb (American b. 1946). The majority of the works are gift from Mr. and Mrs. Harlan J. Berk, and from Patrick Albano of Aaron Galleries.
Public Reception: Thursday, March 2, 5 - 8 p.m.
OakArt 2017
April 6 – 27, 2017
Oakton's art students exhibit their paintings, drawings, ceramics, digital art, and photography.
Public Reception: Thursday, April 6, 5 - 8 p.m.
Elmer Sanders: Rediscovery of a Chicago Outsider Artist
May 11 – June 22, 2017
Over 40 works on paper, a gift of Mr. and Mrs. Harlan J. Berk to the Koehnline Museum, present exhilarating images by Chicago outsider artist Elmer Sanders. The majority of the works in this collection produced by the artist during the late 1950s and early 1960s, and contains the inscription "Inmate Cook County Jail, Arts and Craft Show, Block E, Tier 3". Sander's crayons, markers, and pencils works resemble the artistic qualities of the Chicago Imagists group that started around the same time. They consist of a mixture of surrealism and expressionism, bright neon colors, semi-abstracted elements, and spikey motifs.
Public Reception: Thursday, May 11, 5 - 8 p.m.
The Sedgwick Studio: Sculpting Below the Train Station
July 6 – September 15, 2017
In 1976, a group of Chicago artists purchased the vacant electrical substation below the CTA brown line's Sedgwick station. The industrial building was turned into a buzzing workshop for sculptors including a fabrication studio, neon lab, and a public exhibition space. Presented are the works of past and current Sedgwick Studio artists including Steven Urry, Jerry Peart, Paul Slepak, Dan Blue, John Adduci, Tom Scarff, Ted Sitting Crow Garner and others.
Public Reception: Thursday, July 6, 5 - 8 p.m.