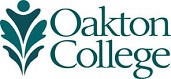 Future Exhibitions
Women and Anger: Resistance, Power, and Inspiration
A Juried Exhibition of Art by Women
September 28 – October 20, 2017

A tradition at the Koehnline Museum of Art is its annual collaboration with the Women's and Gender Studies program to explore a unique perspective on women's creativity and art. This year's exhibition explores the relationship between women and anger that has always been a complex one. Women have traditionally been discouraged from expressing anger for fear of being perceived as unladylike or worse, as dangerous or destabilizing. But in truth, well-placed anger can often serve as an impetus for healing, transformation, and action. Recent push-backs in hard fought political and legal gains, assaults on the health and safety of women and other marginalized groups, as well as on the environment, would suggest that the time is right for righteous indignation.
Public Reception: Thursday, September 28, 5 - 8 p.m.
ID Show
November 2 – 22, 2017
Oakton's Art Department faculty members demonstrate their unique artistic identities in a show that features paintings, photography, ceramics, and digital art.
Public Reception: Thursday, November 2, 5 - 8 p.m.