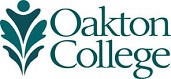 Play On
Student Playwriting Competition and Festival
July 25 - 27, 2016
Watch your play come to life on Oakton's stage . . . and win $200!
Now celebrating its eighth year, Play On gives community college playwrights a chance to shine! This unique playwriting festival and competition is open to all community college students in Illinois, Michigan, Minnesota, and Wisconsin! Winning scripts will be performed during the July festival at Oakton's Performing Arts Center—and each winning playwright will receive $200.
Script Submissions
Script submission for the 2016 festival is April 22, 2016.
About the script
One act.
Original work, never previously produced.
Any genre or style.
No more than 10 pages.
Word document
Twelve-point font.
About submission
One submission per student.
Include a cover page with the following information: your full name, phone number, mailing address, email address, and name of college.
Email your Word document to skhurana@oakton.edu.
Auditions
Auditions for the 2016 Festival will take place June 6 - 7, 2016,  6 - 9 p.m. in Studio One, on the Des Plaines campus. No appointments necessary. Cold readings will be available.
Tickets
Play On benefits performing arts students at Oakton. Festival tickets are $10, no discounts apply. Ticket sales begin June 2016. To purchase tickets, call 847.635.1900, or visit www.oakton.edu/tickets.
For more information, call 847.635.1976 or email skhurana@oakton.edu.